---
Performer Profiles
---
Anton Lukoszevieze
Anton Lukoszevieze
Listen to this show


---
Anton Lukoszevieze
Click here
for Full-size publicity photo of the composer (right-click and save as... to download).
Cellist Anton Lukoszevieze is one of the most diverse performers of his generation and is notable for his performances of avant-garde, experimental and improvised music. Anton has given many performances at numerous international festivals throughout Europe and the USA (Maerzmusik, Donaueschingen, Wien Modern, GAS, Transart, Ultima, etc.etc.). He has also made frequent programmes and broadcasts for BBC Radio 3, Danish Radio, SR2, Sweden, Deutschland Rundfunk, WDR, Germany and ORT, Austria. Deutschlandfunk, Berlin produced a radio portrait of him in September, 2003. Anton has also performed concerti with the City of Birmingham Symphony Orchestra at the 2001 Aldeburgh festival and the Netherlands Radio Symphony Orchestra. He has collaborated with many composers and performers including David Behrman, Alvin Lucier, Amnon Wolman, Pierre Strauch, Rytis Mazulis, Karlheinz Essl, Helmut Oehring, Christopher Fox, Philip Corner, Alvin Curran, Phill Niblock and Laurence Crane, He is unique in the UK through his use of the curved bow (BACH-Bogen), which he is using to develop new repertoire for the cello. From 2005-7 he was New Music Fellow at Kings College, Cambridge and Kettles Yard Gallery. Anton is the subject of four films (FoxFire Eins) by the renowned artist-filmmaker Jayne Parker. A new film Trilogy with compositions by Sylvano Bussotti, George Aperghis and Laurence Crane premieres at The London Film Festival, October 2008. In November will premiere a new hour long work by Christopher Fox for cello and the vocal ensemble Exaudi commissioned by the Huddersfield Contemporary Music Festival and will also present new solo works for cello and live electronics. Anton is also active as an artist, his work has been shown in Holland (Lux Nijmegen), CAC, Vilnius, Duisburg (EarPort), Austria, (Sammlung Essl), Wien Modern, The Slade School of Art, Kettles Yard Gallery, Cambridge Film Festival and Rational Rec. London. His work has been published in Musiktexte, Cologne, design Magazine and the book SoundVisions (Pfau-Verlag, Saarbrucken, 2005). Anton Lukoszevieze is founder and director of the ensemble Apartment House, a member of the radical noise group Zeitkratzer and recently made his contemporary dance debut with the Vincent Dance Company in Broken Chords, Dusseldorf.
---
News
---
Recordings
Philip Corner -- Soloist Piece on CD for Resonance magazine, LMC, December, 1998
Christopher Fox -- Complete Cello Music, Metier, 2001 release.
Rebecca Saunders Portrait CD -- WDR Production, ensemble MusikFabrik
Peter Eötvös -- Intervalles Interieurs -- Hessische Rundfunk CD Production, ensemble MusikFabrik.
---
Performance Reviews/Interviews
The Musical Times, October 1997, Bath International Festival Xenakis Event.
Tempo Magazine, December 1998 - Anton Lukoszevieze Solo Cello Concert, King's College, London
NRZ, Germany, June 1998 - Anton Lukoszevieze - Ein Portrait Recital
Corriere Adriatico, October 1998, Musica 2000 Festival.
Kalvos and Damian's New Music Bazaar radio interview, Vermont, USA - October 1998
SWR Baden-Baden, 22.3.99 interview with Max Nyffeler.
Rheinische Post, 21.9.99 -- Solo Concert Düsseldorfer Altstadt Herbst Festival
Chicago Reader, 4th June, 2000
---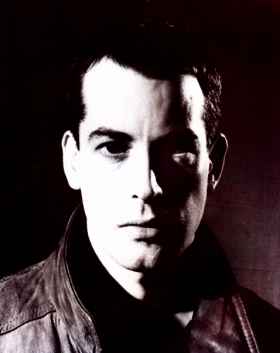 Articles by Anton Lukoszevieze
Philip Corner; an Introduction - Different Strokes - Philip Corner talks to Anton Lukoszevieze, Resonance magazine, LMC, December, 1998.
Gerhard Stäbler - Krusten/Crusts for Paul Attinello's book Open Works of Gerhard Stäbler.
---
Performance Work -- Solo Cello
Sonorities Festival, Belfast -- 1996
Bath International Festival, Xenakis Weekend -- 1997
South Bank Centre, London, SPNM Art & Music Event -- 1997
Kettle's Yard, University of Cambridge, Testing the System & Patterns of Connection (1996/97)
KORE Ensemble Launch Concert, Montréal, Canada, 1997
Solo Recital, King's College, University of London, 1998
Music Marathon III & IV, 'Aktive Musik', Essen, Germany -- 1998
Cassandra -- Musik, Dance & Theatre, Duisberg, Germany -- 1998
Portrait Recital, Three Two Festival, Greenwich House, NYC, New York, USA --1998
Dartmouth College, New Hampshire, USA -- 1998
Frog Peak Artist concert series, Main Street Museum, Hartford, Vermont, USA -- 1998
Musica 2000, Ancona, Italy -- 1998
Dal Niente (with John Tilbury, piano), London -- 1998
Another Reality by Christopher Fox (with Mieko Kanno, violin) Seldown Gallery, Poole & Huddersfield Contemporary Music Festival -- 1998
Kalvos and Damian's New Music Bazaar radio show (+ interview), USA -- 1998
'EarMarks' -- Lehmbruck Museum, Dusiberg, Germany, May 16th, 1999
'LandMarks' -- Essen, Germany, September 4th, 1999
'Evenings of New Music', Bratislava, Slovakia (Apartment House) -- June 8th,1999
BBC Radio 3 Hear & Now broadcast, July 23rd -- 1999
Düsseldorfer Altstadt Herbst Festival, Germany -- September 19th, 1999
Düsseldorf -- Peter Eötvös Two Poems to Polly (Première) Eötvös Portrait, Musikfabrik NRW, Tonhalle, September 28th, 1999
Helmut Oehring FoxFire Eins -- 'natriumpentothal' -- BBC Radio 3 Hear & Now broadcast -- October 19th, 1999
---
Ensemble Work
Apartment House
MusikFabrik NRW, Düsseldorf
Kammerensemble Neue Musik, Berlin
Ensemble Noamnesia, Chicago
Aktive Musik, Duisburg
Almeida Opera Ensemble
The New Music Players
Music/Projects, London
Kore Ensemble, Montréal
---
Grant Awards
The Britten-Pears Foundation, The Holst Foundation, The Hinrichsen Foundation, The Goethe Institut, The Michael Tippett Musical Foundation, The British Council, The Arts Council of England, South West Arts and Stichting Prime Foundation, Holland.
---
Critics
Tempo Magazine Review – Nicolas Hodges, December 1998
Anton Lukoszevieze: solo cello recital
23/3/98 Great Hall, King's College, London
Cellist Anton Lukoszevieze's recital in the Great Hall of King's College last March featured no less than three world premières, all of works written especially for Lukoszevieze. It included music of both great complexity and great simplicity, explicitly political music, apolitical music, and performances which were pure theatre (with no musical use of the instrument whatsoever - two pieces by George Brecht). Lukoszevieze's most immediately remarkable gift is to be able to present a concert of such wide range with such commitment and clarity: at every point it was transparently clear that the music was being presented in a balanced and sympathetic way.
For James Clarke's Independence the cello is tuned in scordatura throughout, while the writing is rich with quarter-tones. The bizarrely shifted ground which results immediately puts one off balance. Beyond this, the music continuously struggles to escape the open strings, while always being dragged back by the frequent use of open-string drones. Kunsu Shim's Before could not be more different. This was the world première and was a performance of immaculate poise. A short, whispering piece of ritualistic power, it succeeded in drawing the listener in with its disembodied sounds, so unlike a cello as to be mesmeric. Another world première was that of Gerhard Stäbler's Krusten/Crusts. The piece uses severely restricted means both instrumentally and musically but with great elemental energy - the cellist is required to play only the outer strings, bowing from underneath the strings, with musical material which was constricted to microtones within a tritone - and the resulting tension was remarkable in this performance, as well as disconcerting.
Abundant tension was also apparent in Klaus K. Hübler's Opus Breve. A work of astonishing complexity and difficulty, this was given two performances of great precision and commitment. The fractured, stuttering energy was akin to a violent centrifugal force constantly being pulled in.
Ross Lorraine's Movements and Acts - yet another world première - is an abstract work with echoes of both the American post-war and of the Kagel of the early string quartets. Using various unusual items to 'play' the instrument, the piece progresses in isolated episodes (the order decided by the performer during performance), each being not a short individual sound or gesture, but a long sound, often oscillating, and changing gradually - very imaginatively done, with a precise sense of theatre.
Unfortunately the remaining three pieces in the concert were all weaker than the earlier ones. However, what unified the recital was the even-handed treatment given all the pieces by Lukoszevieze. It is remarkable for a single performer to be able to display such understanding and sympathy with such a wide range of material, and I look forward to his turning his hand to still more areas of contemporary music.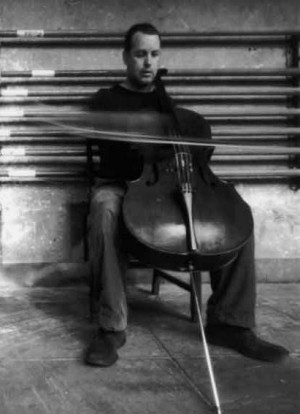 Rheinische Post 21.9.99 (Germany)
Anton Lukoszevieze ist ein Virtuose auf dem Cello, der sich der Neuen Musik verschrieben hat und avantgardistische Partituren mit grosser Leichtigkeit spielt.
Corriere Adriatico 15.10.98 (Italy)
An unconventional performer, Lukoszevieze employs an astonishing range of techniques.
NRZ 30.6.98 (Germany)
Ein Portrait-Recital des Londener Cellisten Anton Lukoszevieze gehörte dabei zu den Höhepunkten des Abends. Zwischen changierende Klängen von Paul Rhys, einem mit analytischen Verstand interptierten Ricercare von Domenico Gabrielli und einem skurrilen opus von Gerhard Stäbler (Krusten 1997) pendelte die Skala seines sensiblen, vielseitigen Ausdrucksvermögen.
---
To reach the performer:
On-line: anton@apartmenthouse.fsnet.co.uk
By telephone/fax:
By mobile phone:
By physical mail:
---